Media Unmade
Author: Tim Burrowes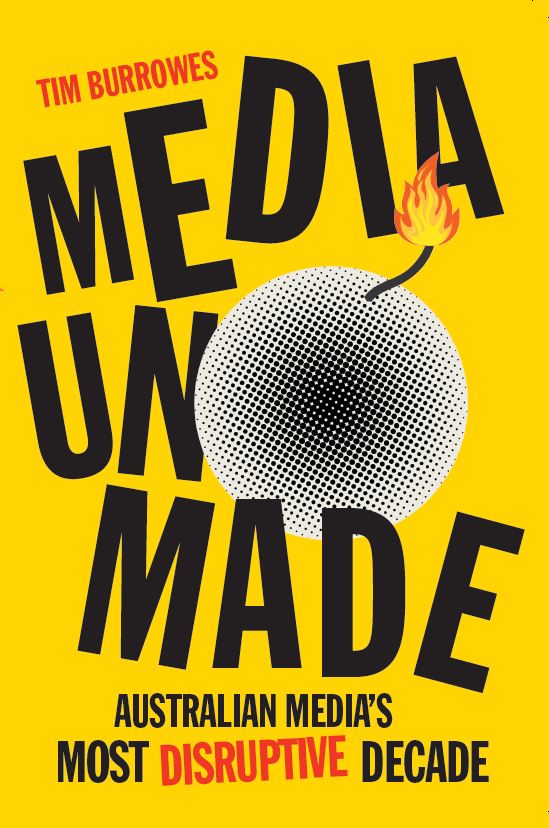 Media Unmade - Australian Media's Most Disruptive Decade
Regular price
$34.95 AUD
Sale price
$24.95 AUD
Unit price
per
Sale
Sold out
It was the decade that unmade Australian media. Big media was cut down to size: newspaper rivers of gold evaporated while TV viewers turned to Netflix and radio listeners started streaming music.
Australia's three commercial TV networks all faced bankruptcy. Fairfax Media, Australia's oldest publishing company vanished. The ABC came under sustained attack. And Rupert Murdoch of the mighty News Corp faced the most humble day of his life.
Everyone could see that change was on its way, but nobody knew what to do about it – least of all those who were trying to cling on to what they already had. Drawing on insights from his ringside seat as an independent journalist and commentator, Mumbrella founder Tim Burrowes knits together the big events and recounts in detail the drama and stories behind the changes that every consumer of Australian media witnessed.
Share
View full details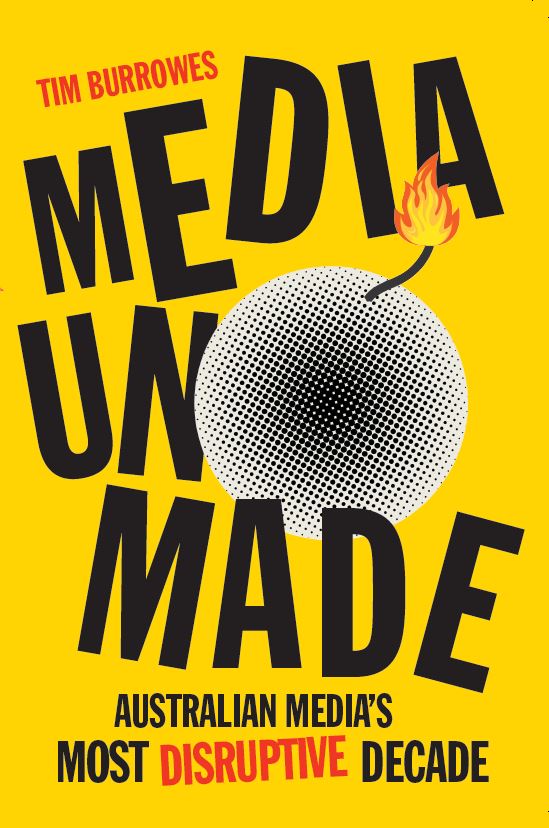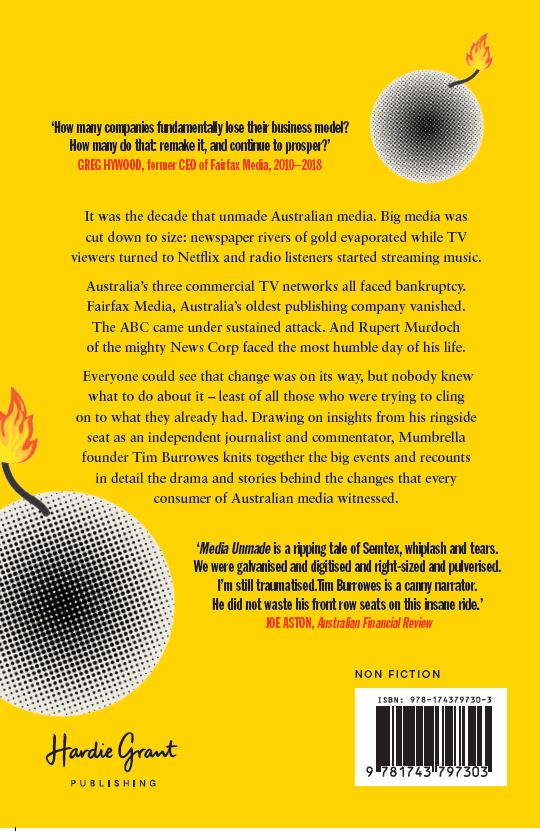 This book fizzes with sexy detail

"This book fizzes with sexy detail. It leaps from company to company, deal to deal, charting declines and falls, and grand follies, as Nine fights for survival; News Corp and Fairfax cut thousands of staff; the magazine industry implodes; and outdoor advertising surges through a lucrative renaissance. Oh, and Facebook, Google and Netflix turn up.

"There are more cliffhangers than in Dynasty, and the book succeeds wonderfully."
Stephen Brook, The Age and the SMH

Insane Ride

"Media Unmade is a ripping tale of Semtex, whiplash and tears. We were galvanised and digitised and right-sized and pulverised. I'm still traumatised. Tim Burrowes is canny narrator. He did not waste his front row seats on this insane ride."

Joe Aston, Rear Window columnist, Australian Financial Review

Australia's Media Unofficial Historian

"I have just finished reading Tim Burrowes' book 'Media Unmade' and my head feels ready to explode. He has used his own original research and interviews, reporting and experience while at Mumbrella as well as other published work to assemble what to me seems the definitive account. With "Media Unmade", Burrowes has become Australian media's unofficial historian."

Hal Crawford, Substack
Legendary tales

Media Unmade is a white-knuckle ride through the newsrooms, backrooms and boardrooms that have been battered by the global storms of disruption. With a pantheon of big personalities making even bigger gambles, Tim Burrowes has brought to light the legendary tales and seismic moments of the last decade in a fearless, forensic and often funny way.


Joe Hildebrand, Commentator, news.com.au


Bracing

"A bracing account of the massive upheaval the media sector has gone through over the last 10 years, as reader and audience habits rapidly changed."


Michael Rowland, ABC News Breakfast


Context

"The book triumphs in synthesising an enormous amount of information. Thus, the complexities of the daily TV ratings are presented lucidly in a couple of paragraphs. The reader comes away with a complete understanding of how the system works, and why it is of such importance to advertisers and networks."


Stephen Brook, Sydney Morning Herald